Shady--Coming Soon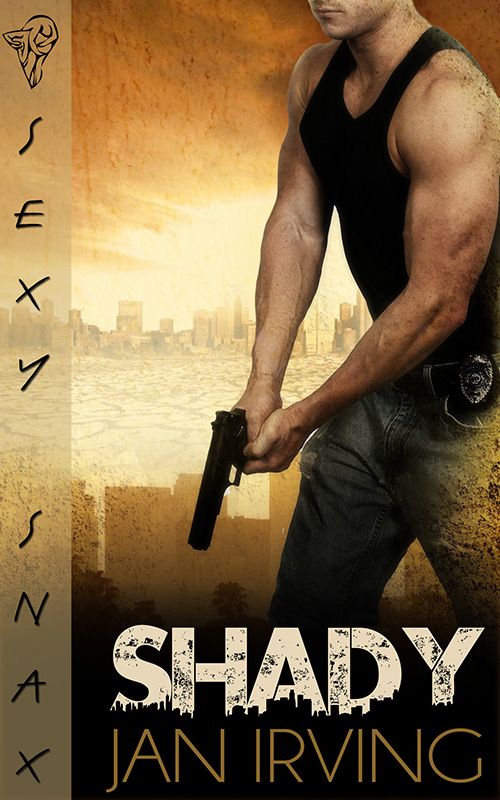 Created to be the perfect killer, Shade has done some 'shady' things in his past but when he meets Nick, a sexy and honorable part time painter, Shade is drawn to possess him. And Shade is very good at getting what he wants, using any means necessary...
Described as "dark and lovely" Shade is a story that just wouldn't let me go, mainly because of the character Shade, a man who has spent his life in shades of grey until he meets a truly good person. But what happens when the bad guy falls in love?
Shady will be available for pre-order on December 20 from Totally Bound.
The Shy Dominant-Coming Soon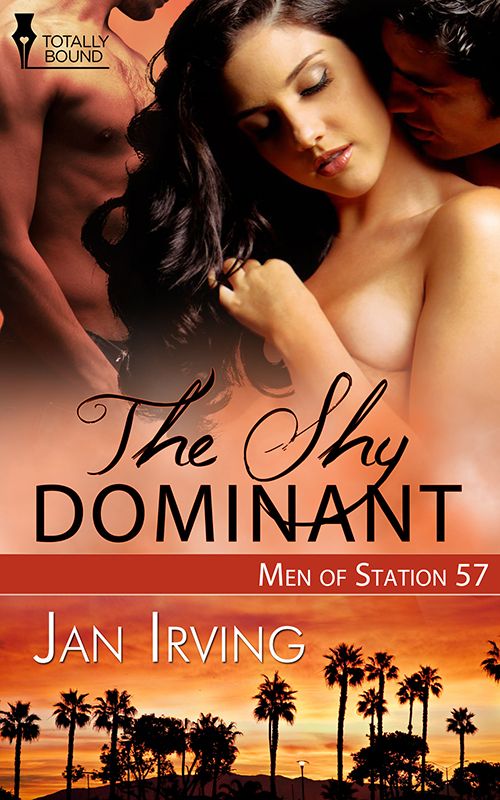 Fred James, the battalion chief of Station 57, is a dedicated firefighter and single father of two teen girls. Although heís been bashfully flirting with her for months, he thinks heís too old for unfettered Dharma Munroe so the attraction has been smoldering. Until the night she puts in a shift at a topless bar and things finally catch fire between Fred and his woman.
The Shy Dominant, book two in my Men of Station 57 firefighters series, will be available in February from Totally Bound.
Lonely Cowboy--Coming Soon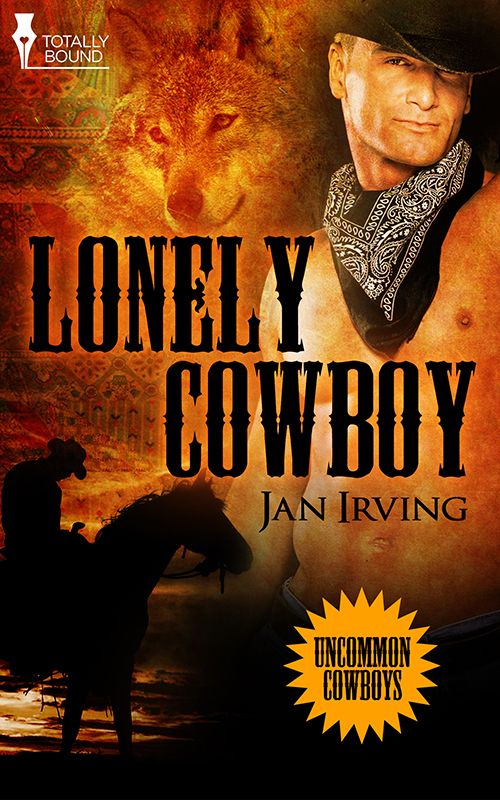 Tate... I fell in love with a man I didn't understand. You know how that is? Simon Morrison has long silver blond hair in a ragged pony tail, and blue eyes more alive than I've ever seen, like he's walked with death so everything else has burned away. He's a warrior who came back broken, who hides in the shadows. And there's something dangerous about him, but I didn't understand until the night I ran after him and they were waiting, the other wolves. They tore into me and I died. My name is Tate Stevens and I died but something kept me here. I couldn't leave my warrior behind no matter how much it hurt, how confused I am to be whatever it is I am Becoming.
Simon... I came back from Afghanistan with one goal, to find a place to die. But slowly, watching Tate working on his art quilts, it didn't hurt so much. I felt the colors coming back. He is my light. He is my heart. They tried to take him away from me while I screamed his name. And now he thinks he's a monster. I have to find a way to bring him back to his light.
Lonely Cowboy will be available for pre-order in January from Totally Bound.
Sam's Reviews Reissued
When Sam Masterson, a former marine in a wheelchair, clashes with Tall Hollander, he doesnít expect the sexy architect to reawaken him as a man.
Sam Masterson owns a building where a lot of misfits make a home. When his working class neighbourhood comes under pressure because of a shiny new development, he heads uptown to speak his mind to the man behind the gentrification. Architect Tall Hollander is not what he expectsóslinky and up front about finding Sam hot.
But before he can risk his heart, Sam has to be a hero again. For his nephew, who needs him to step up, and for his residents, who are sorely in need of his skills as a warrior to protect them from the brutal thief known as The BruiserÖ
This story is lightly re-edited with a brand new spanking cover--with grafitti.
Bestseller at ARe bookseller.

Jan Irving's SAM'S REVIEWS combines the best of suspense/mystery with erotic romance and showcases a non-traditional hero who dares to go for what he wants--Jenn Shanks Pray.
Samís Reviews was one of those heart-tugging reads you donít see coming--Cia at Siren Book Reviews.
Fans of author Jan Irving come to expect strong characters as well as strong story lines. Readers will be glad to know that they get just that with her latest release, Samís Reviews--Critter Nymph at Literary Nymphs Reviews.
Samís Reviews combines a lot of different elements into a story that is enjoyable and ultimately uplifting--Cassie for Joyfully Reviewed.
Jan Irvingís uncanny ability to create a family atmosphere in her novels is prominently displayed in Samís Reviews. An underlying theme of acceptance, plenty of hot sex and delightful characters prove to be a winning combination in this compelling novel--Kathy at Blackraven's Reviews.
Have you ever thought there is no such thing as white knights in shiny armor willing and able to take on the world for you? Or someone honest and real who can look beyond social and economic strata to see the real you? Or, even better, love at first sight? I'll admit that's oftentimes me, doubter galore. It was refreshing to read this story and find that those people can and do exist and it can happen quietly and without a lot of fanfare--Christy Duke, Rainbow Book Reviews.
Available now at Total E-Bound here.